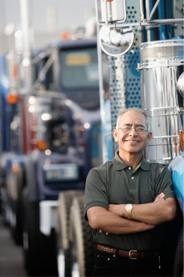 Coast to Coast Trucking employees have overwhelming desire to service our customers.
Welcome to Coast to Coast Trucking, Inc., one of the finest global trucking and freight shipping companies in the industry.

Our principal areas of operation for trucking are all 50 states, Canada and Mexico. Coast to Coast Trucking feels that a quicker and more economical global freight shipping service is vital for the logistics business into the new millennium. Coast to Coast Trucking considers itself the #1 trucking, freight broker, and air freight forwarder in the United States.

We offer a broad range of services for outbound and inbound, on both domestic and international shipments.

Through its trucking company, freight brokerage, air forwarding, Coast to Coast Trucking can provide multiple services that cover all modes of transportation. Both domestic and international.
Coast to Coast Trucking is not only a freight brokerage; we are an asset based truckload carrier specializing in truckload shipping. Specifically, we are experts in heavy haul trucking, oversize loads, flatbed freight and LTL freight.

The freight transportation industry is constantly changing and evolving from day to day. However, there are always a few characteristics that stay the same. You, as the customer, need your commodity shipped with quality service, on-time delivery and at a rate that is very reasonable. Please allow Coast to Coast Trucking, Inc., to provide you with its professional shipping services to fulfill your freight transportation needs. Based on our extensive coverage area, our traditional way of performing our core business and the massive range of freight shipping services we provide, Coast to Coast Trucking is your choice for a quality freight shipping company. Through our online request forms we offer LTL freight quotes, truckload freight quotes and international freight shipping quotes .

Coast to Coast Trucking is also a diversified air freight forwarder offering domestic and international air freight services to all markets. Through our IATA approval we can offer very competitive pricing by going directly to more than 80 nationally and internationally recognized air freight carriers. For freight quotes on your next shipment, whether domestic or international, please contact us.